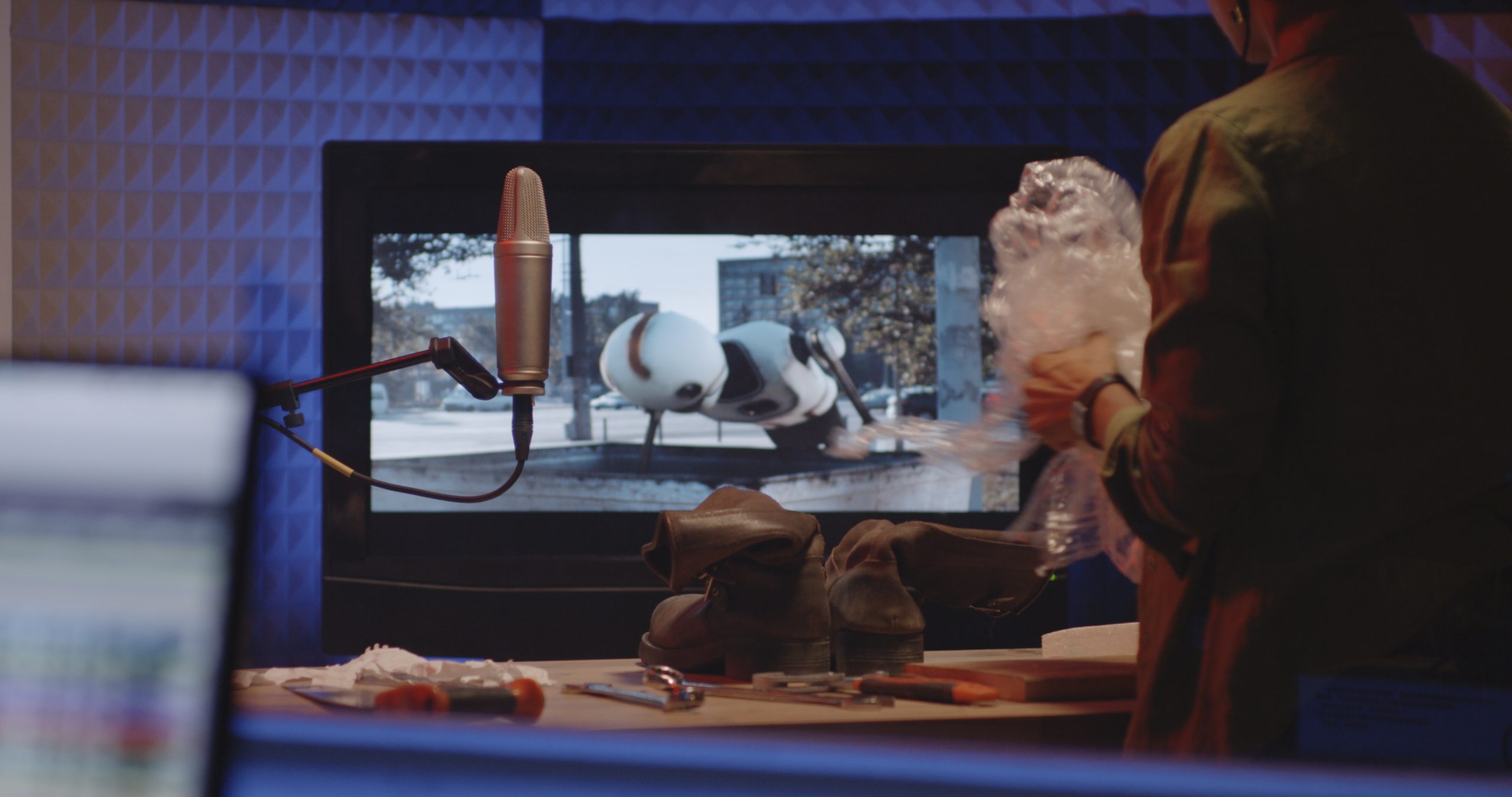 Foley is the reproduction of everyday sound effects carefully synchronized with their visual counterpart, in the recording studio or in their naturally occurring acoustic environment, for films, television shows, radio plays, audio books and other media in post-production to enhance audio quality.
The sounds like footsteps, doors opening and closing, wind blowing, glass breaking, phone or keys put on table and other ambient sounds are just some of the examples of foley effects performed by the foley artist using various tools and in synchrony with the motions in the film. In brief, foley is the reproduction of the sounds of a film except for dialogue and music in a recording studio.
Usually the original sounds captured during the shooting of a film are suppressed by the background noise or does not meet the quality requirements, bringing along the need for replacing or enhancing sounds in the video production. That's why these sounds should be recreated in a recording studio during post-production phase.
Furthermore, sword fighting or fist-fighting scenes in action movies are usually staged by the stunt actors with prop materials for safety reasons and hence do not have the actual sounds of blows landing or metal clashing. Consequently, these sounds are recreated by the foley artist, mimicking the actual sound source in a recording studio to add depth and realism to the movie. That's where we, Oren Film, Turkey's first foley studio, come in.
Akat mah. Kumru sokak no: 194-A Akatlar Beşiktaş İstanbul